WIDE-EYED DESIGN…
BUSINESS CARDS
Business Card Design – Edinburgh Agricultural Consultancy Aponi 2B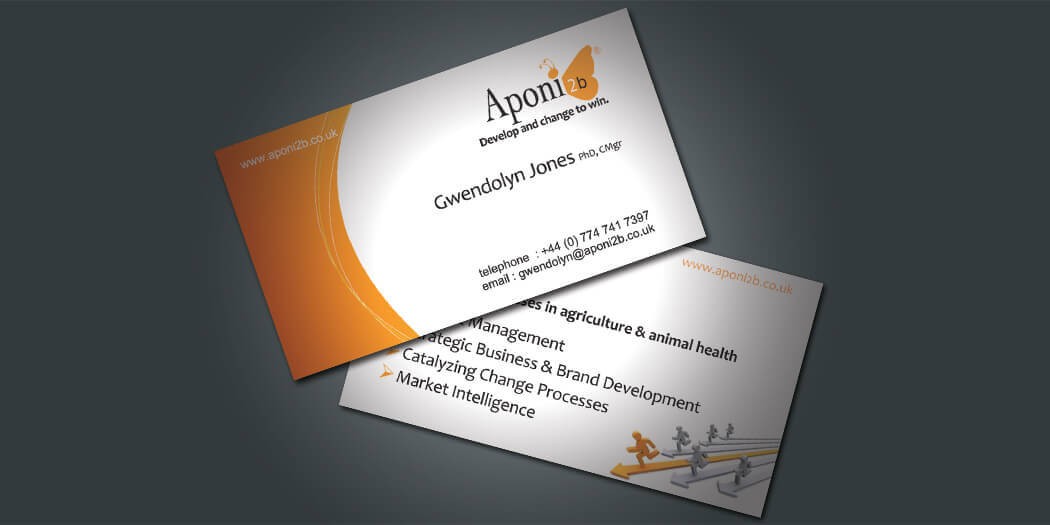 If you've read our business card main page then you'll know that we love business cards. We really do. We think they're great.
We especially love the double-sided business cards we designed for Edinburgh agricultural project management company Aponi 2B. The combination of vibrant colours, good quality heavyweight card and enough information to ensure that the recipient doesn't just know how to get in touch but also has a good idea of what the company does as well, all combine to create a business card which works. Perfectly.
We'd like your business cards to work perfectly too. So maybe you should ask us to design your business cards for you?
"
"
My business cards are just perfect! Thank you!