WIDE-EYED DESIGN…
WEBSITES
Web Design & Online Booking System – Faculty One Training London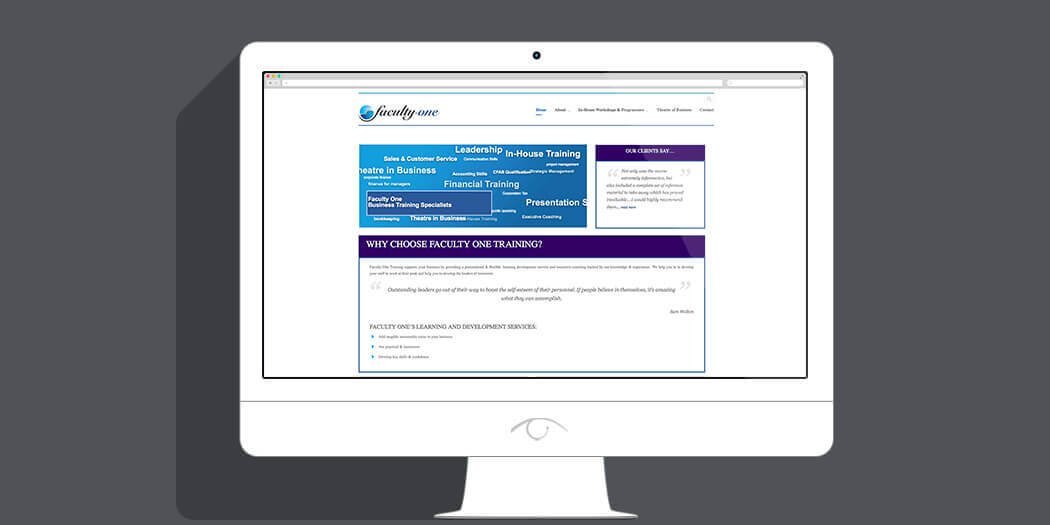 We've worked with London based Faculty-One Training for a few years now and we were thrilled when they asked us to design and build their new website.  Proof that the simplest design can hide a multitude of features; this was a gargantuan website to build.
The website incorporated an automated on-line booking system and in order to facilitate the booking process the design of the website was kept relatively simple with the main decoration being the wordcloud slider on the home page showing the various course topics available.
As with all of the websites designed and built by Wide-Eyed Design, basic Search Engine Optimisation was carried out during the initial build and the site was linked to Google Analytics and Google Webmaster Tools.
The result? A clean, fast loading responsive website with a fully automated online booking system which is simple to use – for the clients and the administrators who need to keep it updated!
"
"
Quote
Deborah Morton-Dare  Owner