WIDE-EYED DESIGN…
WEBSITES
Logo Design & Website Design & Build – Legerity Financials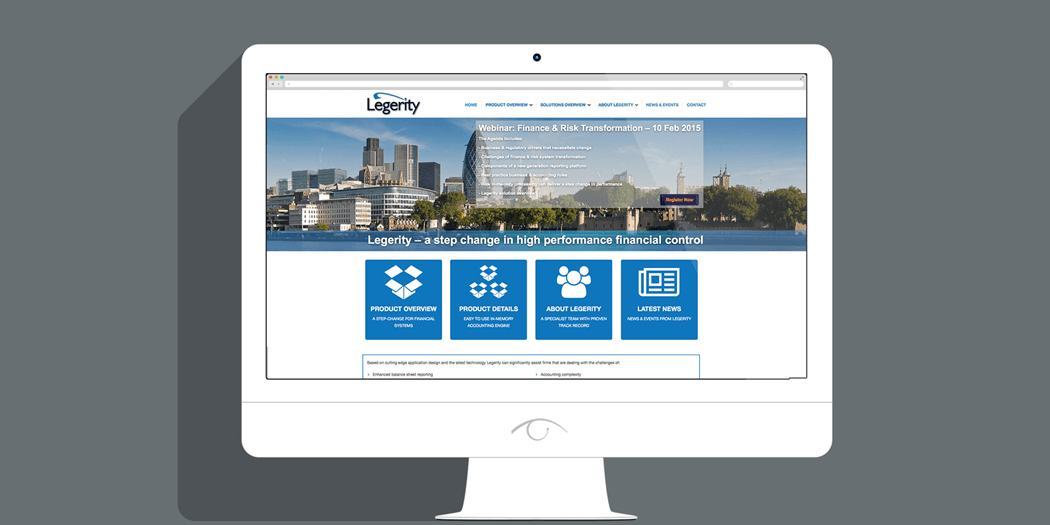 Legerity Financials provide cutting-edge application software to assist with financial transformation projects for business so we were asked to create a logo and website design  crisp, clean and businesslike was the order of the day.
Legerity had already chosen cool blue shades for their brand colours which meant that we had a clean palette to work with. The word Legerity is originally French and means light, nimble and graceful and so the logo was designed to look as if it was floating over the background.
As Legerity wanted to make in-house updates to the website, the site was built using a Content Management System with a bespoke coded framework theme.  As the company runs regular webinars, a slider with a link to register for forthcoming events was incorporated into the Home Page with four main product boxes added below this to highlight the main areas of the website.
As a final touch bespoke icons describing their products and services were also created and used across the website and marketing materials.